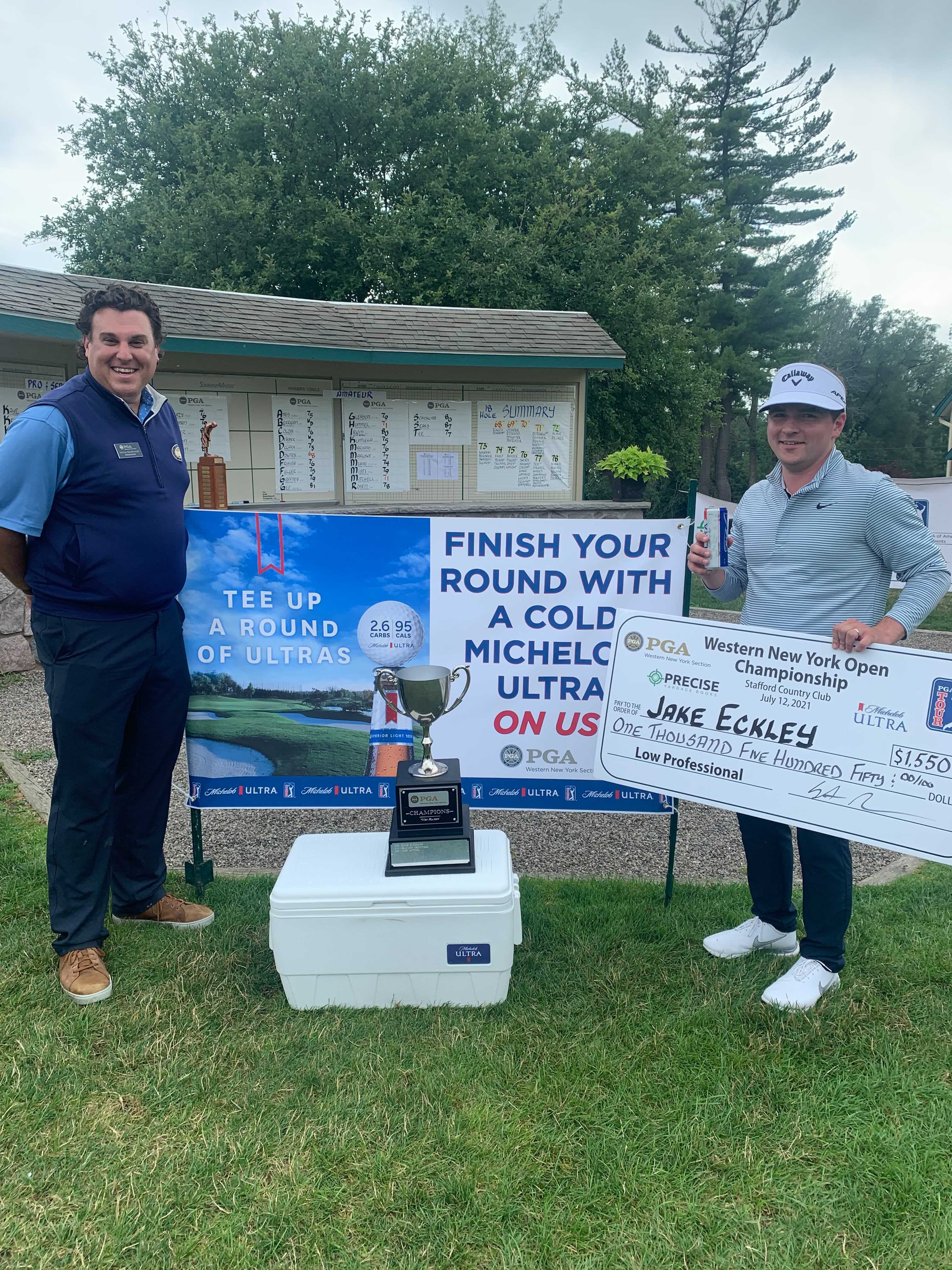 Stafford, NY, July 12th, 2021 –  Stafford Country Club hosted 45 PGA Professionals and 23 amateurs in the first of five Major Championships presented by Michelob Ultra. Jake Eckley, Assistant Professional at Tri-County Country Club, won the overall WNYPGA Open at Stafford Country Club with a 4 under par with a 68 after a playoff win against amateur Kyle Downey of Locust Hill CC. This is Eckley's first Major Championship win in his WNYPGA playing career.
Micheal O'Connor, Owner Professional at The Ridge Golf Club, won the Low Senior Professional division with a 69 after a Playoff round against Kirk Stauffer of Chautauqua GC.
Kyle Downey, amateur from Locust Hill Country Club, won the Low Armature Division with a 68.
Click HERE for results.
Special thanks to host PGA Professional of Stafford Country Club Eric Haile and his members for hosting and thank you to our sponsors Michelob Ultra, Prestige Yardage Books and PGA Tour.